Bags scraping against walls and the heavy thoroughfare between lessons means that walls and corners start to deteriorate quickly. With this in mind, Yeoman Shield have designed a range of wall and door protection products for schools to provide a longer-lasting solution to school interior design.


Making cleaning easier
Our wall protection products make maintaining good hygiene in schools and universities easier than ever before. Providing an easily wipeable surface, the "rigid" PVCu materials they are manufactured from also do not support the growth of mould and bacteria, allowing for an overall more hygienic environment in the school and easing the burden of maintenance.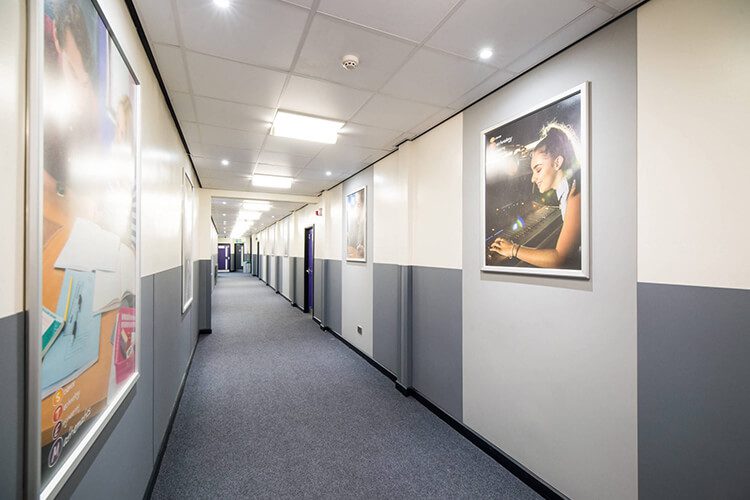 Withstanding wear and tear
The heavy traffic of school buildings can cause high levels of wear and tear to walls, doors and corners; however, the regular cleaning of schools can also have an impact on a building's interior. Frequent scrubbing can degrade the interior of a building in addition to the scrapes and scratches caused by traffic. Our
wall
and
door
protection is designed to withstand everyday cleaning for years on end, as well as being durable against high levels of wear and tear from traffic.
Decreasing redecoration costs
Increasing the life expectancy of your interior design will also save considerable sums of money in the long term, as you will save on redecoration costs and school building maintenance. This allows you to allocate more budget to other areas of the school which need attention, rather than redecoration costs draining school funds.
Saving valuable time
Time is always valuable for school staff. Making cleaning easier and reducing the need for redecoration saves precious time for school managers and janitors, making for less stress overall and more efficiency in managing workloads.
Interested in our protection products to help with your school or university maintenance? Contact us today on
0113 279 5854
for more information!