Catering for the sterilisation requirements for all wards and departments within South Warwickshire NHS Foundation Trust as well as GP surgeries and clinics, the department is a hub of activity. The movement of heavily laden trolleys and equipment around the unit had caused impact damage to the department's doors around door edges, glazing beads and the door fronts. Damage to these particular parts of a fire door can render it unfit for purpose.
In this instance Yeoman Shield fired rated door protection products were used to refurbish and then protect from further impact damage. Door edge protectors were fitted to the leading and meeting edges of the doors with door protection panels installed to a height that would shield the most vulnerable areas.


For additional protection, particularly to ward off blows to the glazing bead section of the doors, Yeoman Shield's rub rail was fitted to the face of the door just below the vision panels. Colours of Blue and Red were chosen to distinguish between the contaminated and sterile areas within the unit.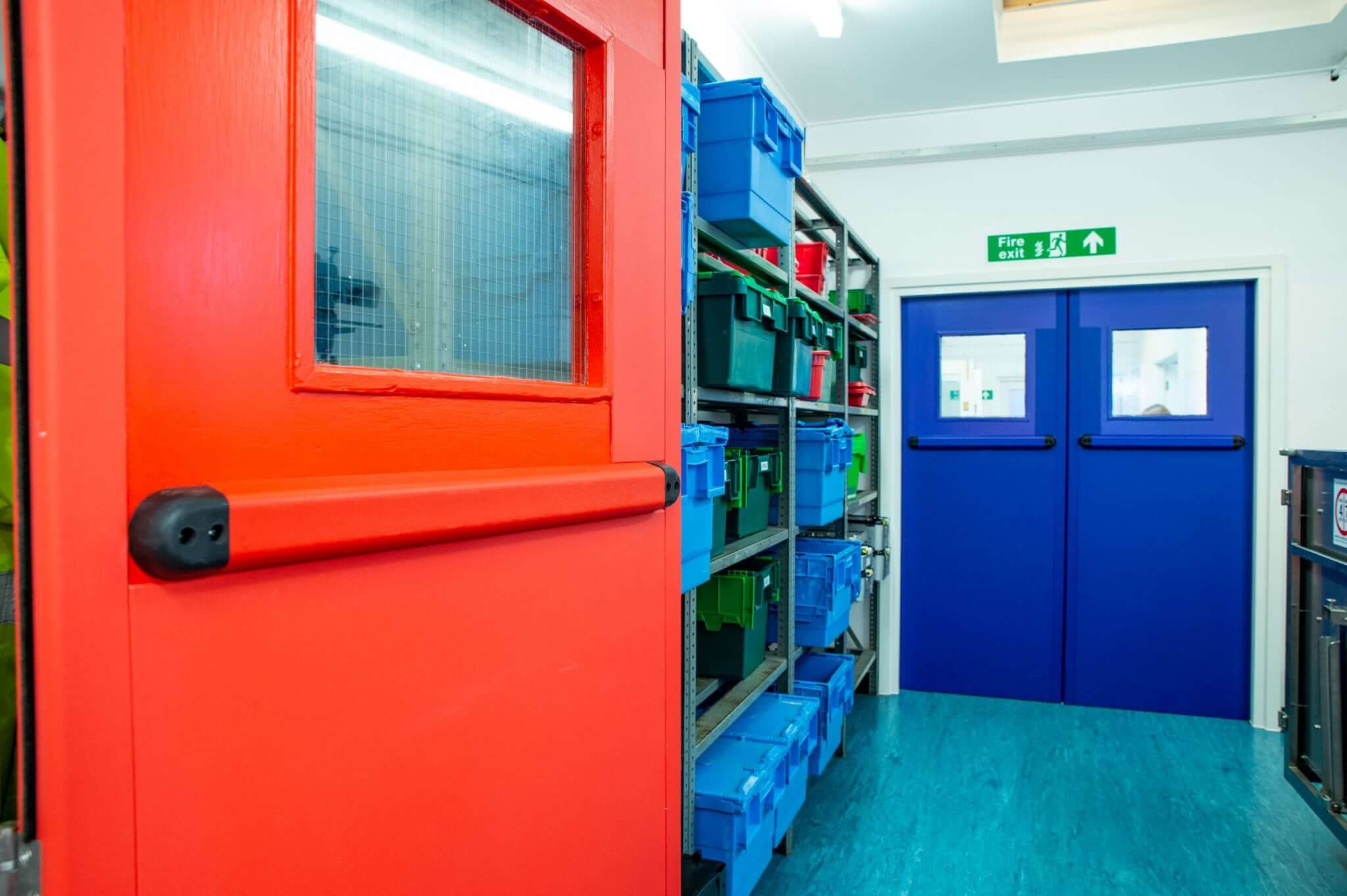 Yeoman Shield door protection products come with current and relevant fire certificates and do not affect the integrity of a fire door when installed but will continue to protect from detrimental impact damage for many years to come.


Malcolm Bloxham Reactive Supervisor commented "We have used Yeoman Shield for many years and find their door protection products perfect for maintaining our fire doors in good working condition, helping to reduce our door maintenance costs by minimising repair and replacement requirements."

For more information on Yeoman Shield's Fire rated door protection products go to www.yeomanshield.com or call 0113 279 5854