As well as the museum and exhibition spaces, the Royal Armouries also provides conference and theatre facilities to hire for public, theatrical or corporate events.
One such facility, the Bury Theatre, with an audience capacity of 100, was receiving damage to the lobby and entrance doors from the footfall of people, being further exacerbated with the movement of technical and performance equipment.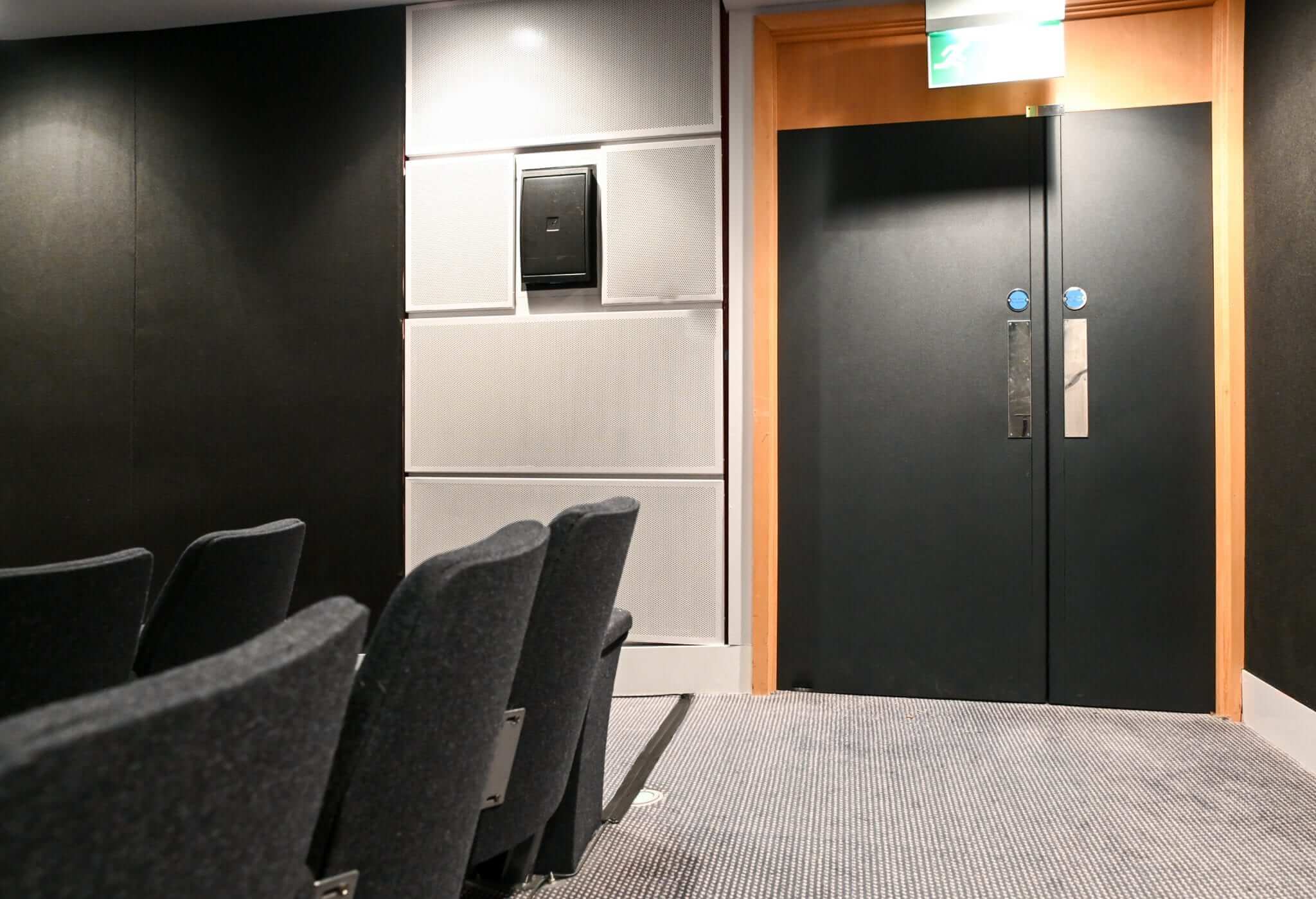 Stephen Cohen, Building Contract Manager at the Royal Armouries, took time to explain:

"We strive to offer a high-quality visitor experience throughout our organisation and after the floods that affected some of the building in 2015, the Bury Theatre had undergone a minor refurbishment.

"As part of the project we decided to improve the look of the fire doors in the theatre lobby and auditorium area which had suffered some marking and damage. As an organisation that receives funding, sponsorship and public donations it is important we invest stakeholder's money wisely and so we were looking for a product that would also damage-proof the doors for the future, eliminating the need for further repair and replacement costs."

Yeoman Shield were able to provide such a product in the form of their fire rated door protection systems which were installed by their own directly employed operatives.


Full height, 2.0mm thick FalmouthEx door protection panels were fitted to the outer doors in graphite grey. Door edge protectors were added to the clashing and hinged edges to protect these vulnerable parts from damage that could impede the functioning of the door in the event of a fire.

The theatre's internal doors also received full height protection panels and door edges, this time in black to suit the requirements of the auditorium.

All Yeoman Shield's door protection products are fire rated and have been tested to the current standard required.

"We are very pleased with the outcome of the Yeoman Shield door protection installed. Having received favourable feedback from members of the team we hope to roll out the product to other areas of the building in due course". commented Mr Cohen.

For more information on Yeoman Shield's wall & door protection products go to www.yeomanshield.com or call 0113 279 5854.