Yeoman Shield offer a range of products for the education sector that will prevent damage to a building's interiors and lengthen the lifecycle of a building due to a reduced need for redecoration and repair.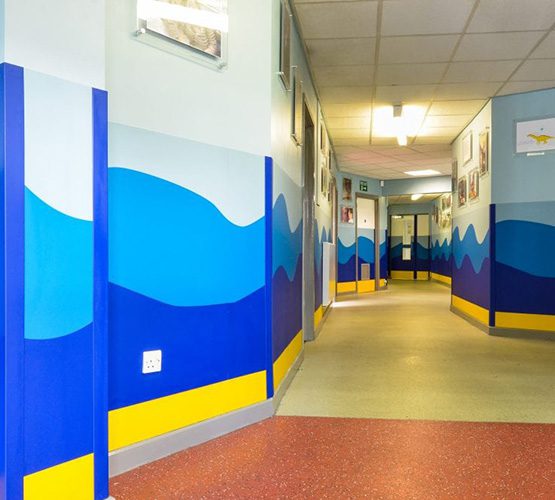 Educational Environments

The environment in which children learn plays a big part in their development. To engage them, the school should have fun and colourful interiors. Yeoman Shield's wall protection sheets come in a range of bright and playful colours, perfect for primary schools. There are also more muted and practical colours which can be more appropriate for high schools or colleges.

Preventative Maintenance

One of the best tips for good school maintenance is preventative measures – stopping damage from happening before it even occurs. Wall and door protection sheets are a great preventative measure. Once installed, they can shield the wall or door beneath from dirt and structural damage, saving you the time, money and effort it costs to repair and redecorate.

Preventative maintenance is one of the best ways to cut down on costs. A little foresight can drastically reduce your maintenance costs and help you keep your budget for emergencies.

Fire Safety

Fire safety plays a big part in the structure and maintenance of school buildings. It's very important to have procedures and measures in place to ensure that the students can be evacuated safely in the event of a fire.
The function of fire doors is to slow down the spread of smoke and fire. This minimises damage in the building, as well as allowing time for more people to safely exit the building. If a fire door becomes damaged, it can diminish the function of the door and its seals, endangering the structure of the building and the lives of children and staff.

Our door protection products provide best practice for fire door safety. By shielding the door from damage, it reduces the risk of the door losing its functionality as a fire door.

To find out more about the protection we can offer to buildings and facilities in the educational sector, contact us today on sallyann@yeomanshield.com or 0113 279 5854.